One choice can change lives.
We know that many young people smoke because they see their parents or siblings lighting up.
Peer pressure, wanting to fit in and not being able to say no. All reasons why children try that first cigarette.
We support young people to learn the facts. We do this in a non-judgemental and safe environment where they're also learning creative skills.
90% of young people who take part in our projects, say they won't try smoking because of what they're learnt.
You can support more young people to feel confident to say no through a one-off donation.
support us
£5 could pay for a Look After Your Lungs resource pack.
£25 could pay for an information mailout to 50 schools.
£50 could pay for a media career workshop
£120 could pay for a Cut Films Shisha workshop reaching 80-120 young people.
£1000 could pay for three x one day intensive workshops directly working with 90 young people to produce nine films.
a safe way to donate
We use JustGiving as it's a safe and secure way to process donations and Gift Aid.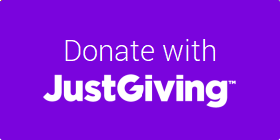 You can also donate via post direct to our office here>
'This project has helped open young minds on the dangers of smoking and inspire them to help others by showing them the disadvantages of unhealthy habits. It was absolutely amazing to see the children take on the responsibility and help educate their peers.'
Mrs. Tima Dushan - St Clare's Primary School